Drown In It

We love Kristen, Rob, and Rob&Kristen.
A little news, a little humor, a little commentary, a little squee- A LOT of fun.

twitter
"He's so good in it! He's really, really [good]. I don't even know how he [did it]. I couldn't even understand it. It's so good, it's so cool, I'm so proud of him."
Kristen Stewart, talking up her boyfriend's acting (MTV interview, May 2012)
"Everyone always forgets that Kristen was doing, like, a ton of indies before. Then you get a big movie and it's like 'nope, you didn't do any of that other stuff.' The reason I did Twilight in the first place is because I saw her in 'Into the Wild' and thought she was really…and she was like…she was the go-to girl then, before it (Twilight), she was one of the top three young actresses and everyone's forgotten."
Robert Pattinson, talking up his girlfriend's acting (Cannes interview, May 2012)
Confession time: We both had zero expectations for Cannes. We were so, so excited (and yes, oddly proud) when we learned that both Cosmopolis and On the Road would be screening in competition at the festival but as for the R/K-ness of it all? Cautiously optimistic- emphasis on the cautious. We totally respect that Rob and Kristen like to stay private. It doesn't bother us that much. Really, as fans, all we have a right to expect is that they do good work and wanting anything beyond that, anything of their personal life, that's on us. There's no guaranteed "pay off" in being fans of a couple aside from knowing they're happy and occasionally getting to see examples of that and given just how private R/K are, we became reconciled to that a long time ago.
All that said, we wish EVERY WEEK COULD BE CANNES 2012.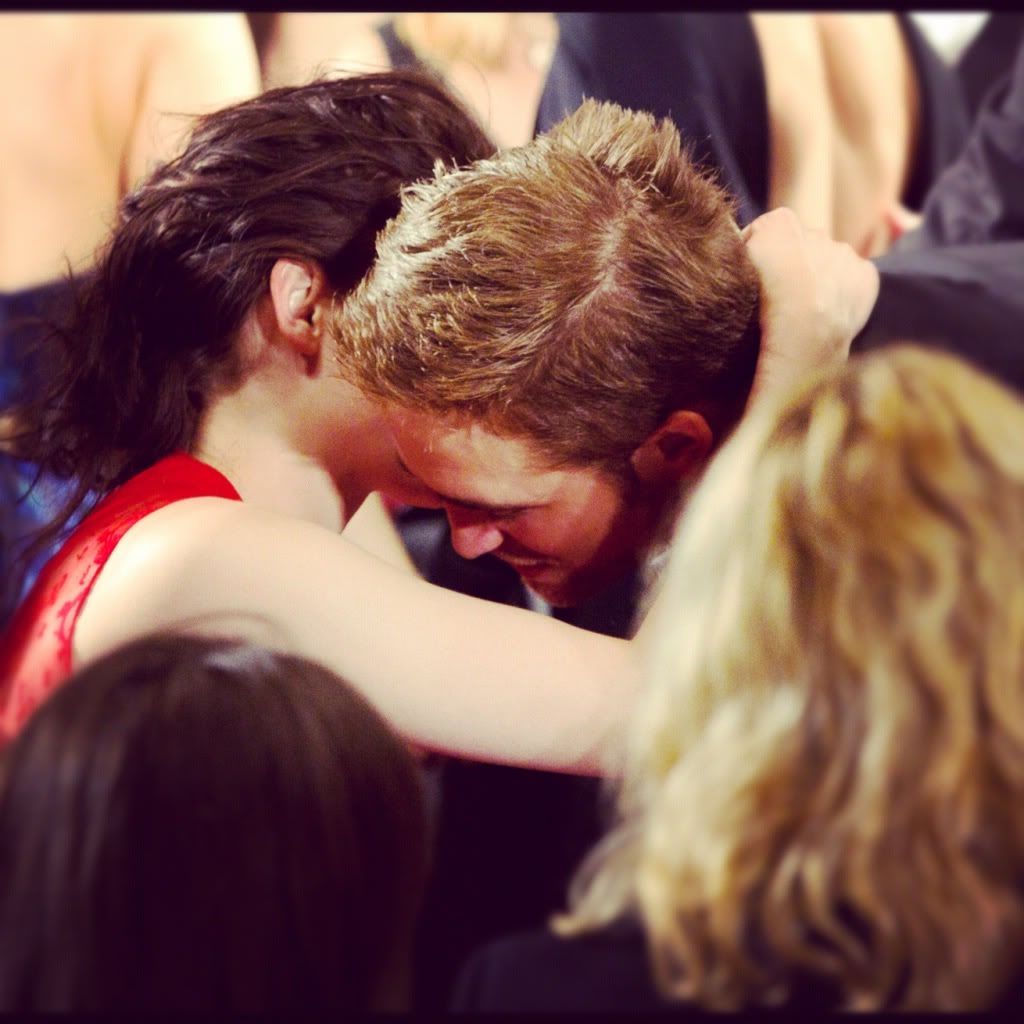 "I wanted to have it as a line so much. [In an American/Edward accent] 'I bit through all the pillows. Every. Single. One.' And then he'd start crying. By the way, that's what he should be ashamed of in the morning. All those beautiful pillows! Egyptian cotton! [Laughs]. 'I ruined this bed!'"
Robert Pattinson, on the honeymoon sexing in BD1 (Entertainment Weekly, July 2011)
"Imagine if you didn't [put an actual sex scene in the movie]? Oh my goodness, no way. Of course we had to have that."
Kristen Stewart, on the honeymoon sexing in BD1 (Entertainment Weekly, July 2011)